Looking For a Reputable Carpet & Rug Cleaner in Macon?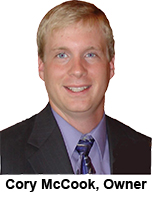 Carpet Cure is a family-owned Clean Trust (IICRC) Certified carpet cleaning company. (IICRC stands for Institute of Inspection, Cleaning and Restoration) We proudly serve all of Macon and middle Georgia also including areas around Warner Robins, Bonaire, Perry, Forsyth and Griffin. Since we began in 2001, we have worked hard to build a reputation of integrity, quality and value. At Carpet Cure, we take pride in our reputation, education, experience and guarantee.
You should know that we have been rated among the top cleaning companies in Macon. Realtors, Interior Designers and the best Flooring Retailers in our area refer us because of our integrity and unsurpassed reputation. We are the recipients of Angie's List Super Service Award for 2012 and again for 2013. We have received the Best of Monroe County Best Carpet/Rug Cleaning in 2013 and 2014. We have been recognized as Best of the Best by Macon Telegraph readers in 2012 and 2013. We also received the #1 Best in Business Award two years in a row for Carpet and Upholstery cleaning in Macon and Warner Robins.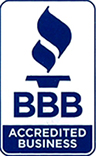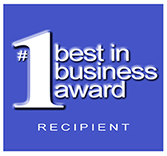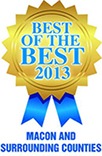 You'll love our 12 step restorative cleaning process. It goes way beyond what most cleaners think about doing. For new or well-maintained carpet, we have an 8 step maintenance cleaning process that meets or exceeds the standards outlined by major carpet manufacturers to maintain their new carpet warranties. Additionally, you'll never have to worry about staining your carpet with our optional 1 year spot and spill protective finish. We'll help you get maximum life for your carpet and enjoy its beautiful appearance year after year.
Check out some of the links above and you'll find helpful hints on how to select a professional carpet cleaner and what to look for in a carpet cleaning company. For your convenience, we have provided an easy to use Estimate Form on this page if you would like to get an idea of pricing. Also, we offer FREE in-home consultations to discuss your cleaning needs and will provide you with a written, no obligation, estimate for the work you want done. We also have a Free Trial Offer that will allow you to see what the expected results would be prior to purchasing.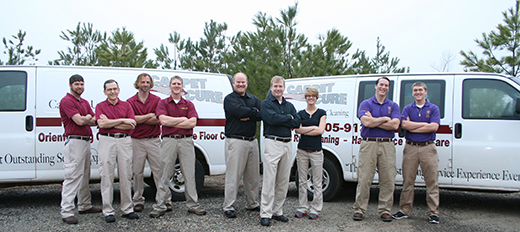 Carpet Cure has provided "worry free" carpet cleaning for Macon, Warner Robins and the surrounding area since 2001. We want to make friends as well as longtime clients. We're not like most carpet cleaners who come into your home, under-insured or not insured at all, uneducated about the fabrics they are cleaning and the chemicals they are cleaning with, to clean your carpets as quickly as possible so that they can move on to the next job. We want to be your personal carpet and upholstery cleaner for years to come and help you learn the best ways to maintain your carpets, hard surfaces, furniture and rugs.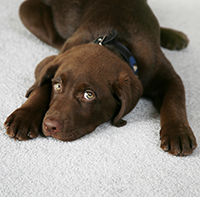 Our specialization in pet stain and odor removal has earned quite a reputation among local pet lovers, kennels and pet groomers. State of the art technology and procedures ensure accurate assessment and removal of unwanted organic contaminants. We have written numerous articles on how urine affects textiles and the multiple approaches to dealing with it. Give us an opportunity to assess your situation before deciding on replacement. Call us at 478-405-9138