5 Reasons to Choose Carpet Cure...
Carpet Cure enjoys one of the best reputations around. Many of middle Georgia's most seasoned floor covering experts, interior designers and realtors refer our services exclusively. We have received numerous awards that back up our reputation including the #1 Best in Business Award, Best of the Best from Macon Telegraph, Angie's List, and Best of Monroe County.
Carpet Cure has been caring for floors and fabrics since 2001. We are experienced in all types of fibers and soiling conditions and are known for being able to solve cleaning related problems that others could not. This insures that whatever your situation is, we will be familiar with it.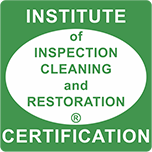 Carpet Cure is committed to both employee and client education. Our company is involved in a number of ongoing educational processes and each staff member is thoroughly trained on and off the field. We are certified by the IICRC (Institute of Inspection, Cleaning, & Restoration Certification). Never use a firm that isn't. This insures that you'll get the latest cleaning technology and techniques applied to your job.
Carpet Cure uses only the highest quality, most advanced, state-of-the-art equipment on the market today. The systems we use ensure maximum soil removal and maximum spot removal without overwetting your floor or fabric and without leaving a sticky residue behind. Carpet Cure also sports a 12-step cleaning process that consistently delivers the most thorough cleaning achievable. It is unsurpassed in the industry today.
Carpet Cure will provide you with the most outstanding service experience possible. If you are not completely satisfied with the service experience you receive from our company, we will rush back to your location at no charge and no obligation to make things right. If you are still unimpressed, we will offer a complete refund.
Please use this card to try us out for FREE! You are also invited to visit our informative website at www.mycarpetcure.com. We have provided a photo gallery on there so you can preview the difference our cleaning systems can make for you.
Email us your questions at carpetcureinfo@yahoo.com or call us at 478-405-9138 or 770-468-3757.We are looking forward to the opportunity to earn your business.